Massage and Spa Services: 

In Your Home: $175 minimum

Healing Touch - A full body massage, with long flowing movements, gentle rocking and holding, combined with acupressure, and reiki, with an emphasis on stress relief and relaxation.
1 hour $175.00  

"Ma" ssage - A full body healing touch massage, with the mother in mind. Prenatal or Postpartum every mother needs to be mothered. "Prego Pillow" available! (cushioning system for tummy laying prenatal massage) 
1 hour $175.00

Walking Stone - Lastone Hot Stone Massage.   An ancient Native American form of healing the body with hot and cold temperatures, to aid in detoxification and circulation, very grounding.
1 hour $250.00

Saving Face - A mini facial with a deep cleanse, toner, mask and hydration, non diagnostic, just relaxing and aroma-therapeutic. 1/2 hour $50.00

Fancy Feet - Complete foot exfoliation with aroma infused sea salts and a reflexology foot massage. 1/2 hour $50.00

"Light Headed" Scalp Treatment - Warm oils, infused with essential oils designed to promote strong healthy hair, massaged into your scalp with a soft bristled brush. 1/2 hour $75.00 (first treatment includes a brush)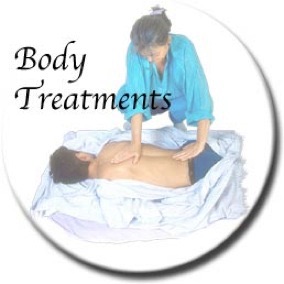 Purchase 5 or more massages together for and receive $25 off each service.